Our infrastructure
Hotel Complex «Zhyva Voda» takes care of every guest, providing opportunities for those who like active recreation, athletes and for those who want to relax and gain strength.
An excellent opportunity will be swimming in the professionally - equipped pool or even renting quads – for a mountain trip . Another option: starting your day with sporting events or just playing table tennis or visitting the gym. And finally, complete relaxation by visitting the classic Russian bath or steaming in the Carpathian vat. Salt sessions in the salt room are also available to help the whole body heal and reach the immediate recreation results.
You have nothing to worry about where to eat, as there are 2 restaurants for any taste. The first one is traditionally decorated , the other - in European style. The prices as well as large portion size will be a great pleasure.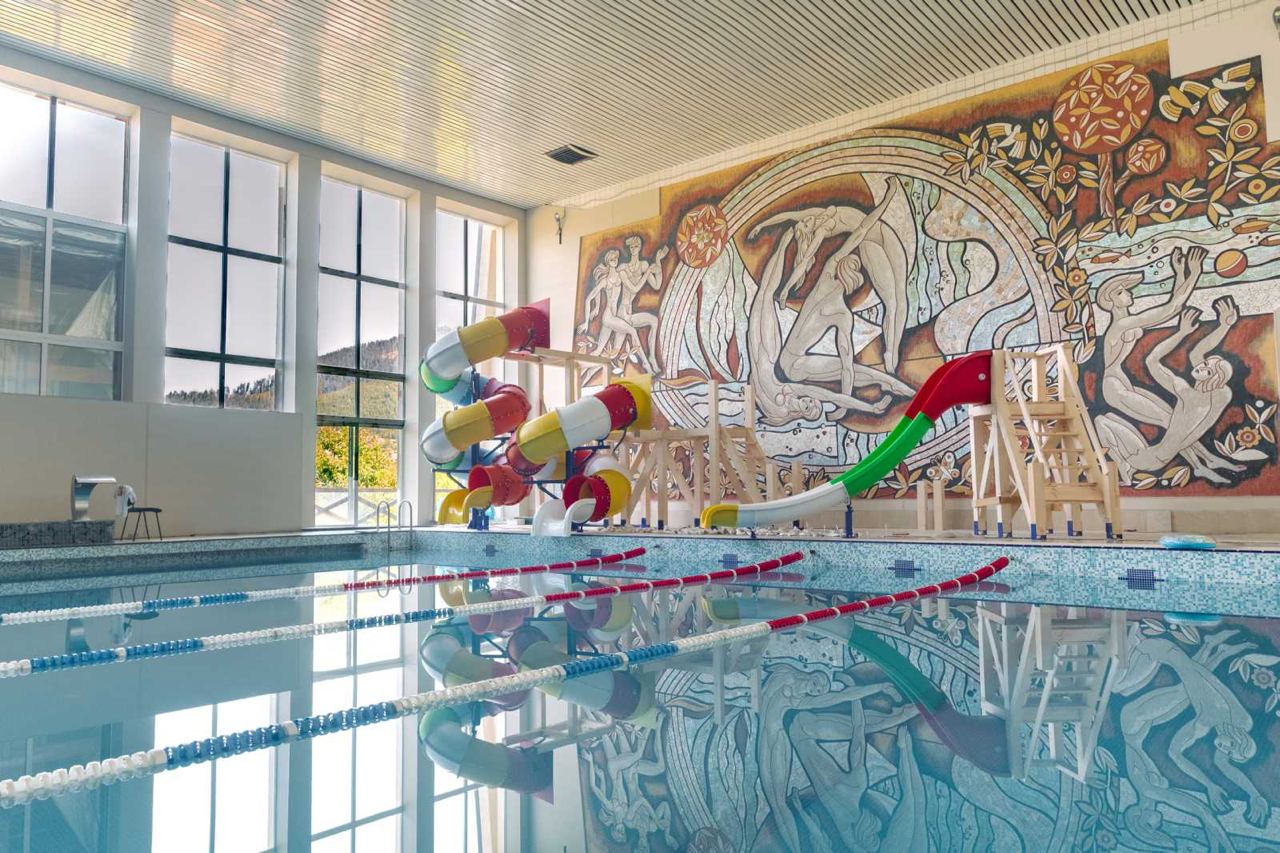 Swimming pool
The 25-meter swimming pool is a unique sport attraction in the area. It is great for training professional athletes - swimmers and triathletes. At your disposal 2 towers: 3 and 5 m for diving.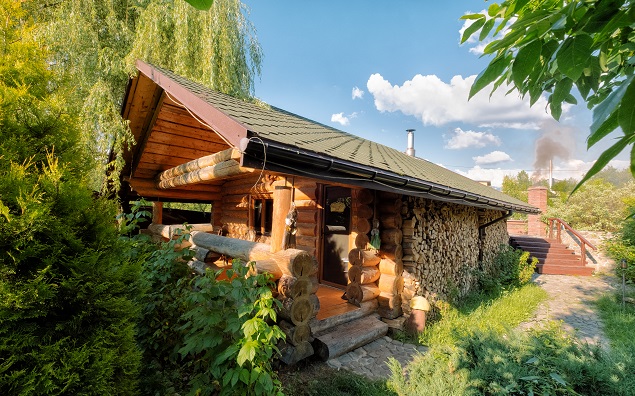 Russian bath
and Carpathian vat
The real relaxation awaits our guests right at the corner! The Russian bath and the Carpathian vat are the best solution to unwind . The first one is a classic steam room with bath brooms, shelves and a lounge. In the second case , you can relax in the vat outside enjoying the mountain scenery around.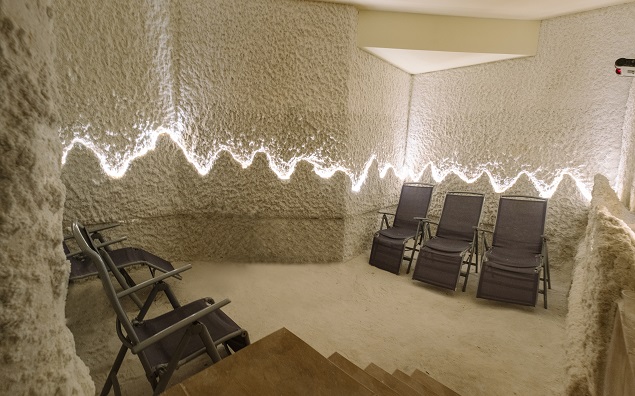 Salt room
We can insure you - a particularly equipped room with microclimate is as close as possible to the conditions of natural salt caves. The air here is filled with microparticles of salt and minerals and is therefore extremely beneficial for your health and beauty.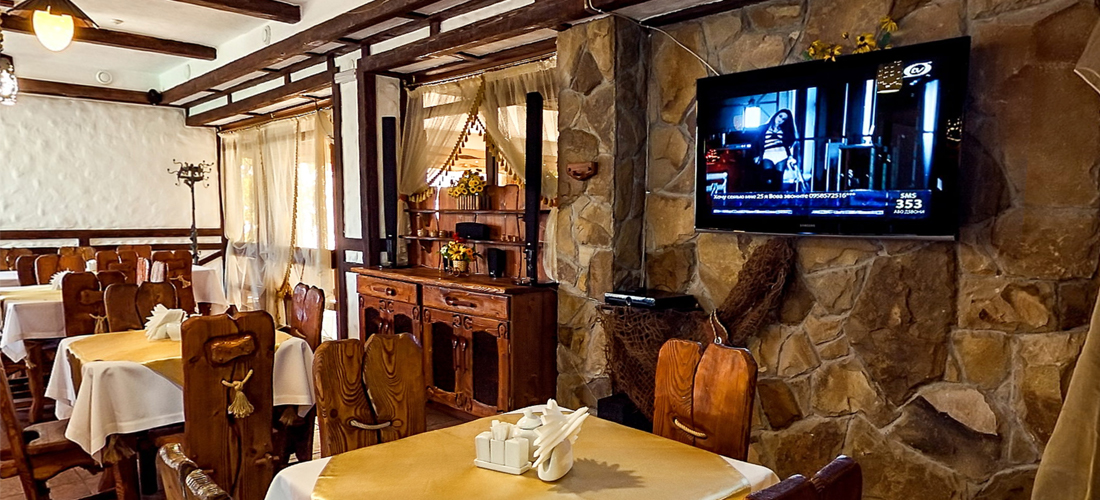 Restaurants
On the territory of the complex there are two restaurants where guests can try gourmet cousine of Transcarpathia as well as European dishes. One of the establishments is decorated in European style and is a great solution for celebrating banquets and corporate parties. The second - Ukrainian – style restaurant attracts visitors with truly homey comfort.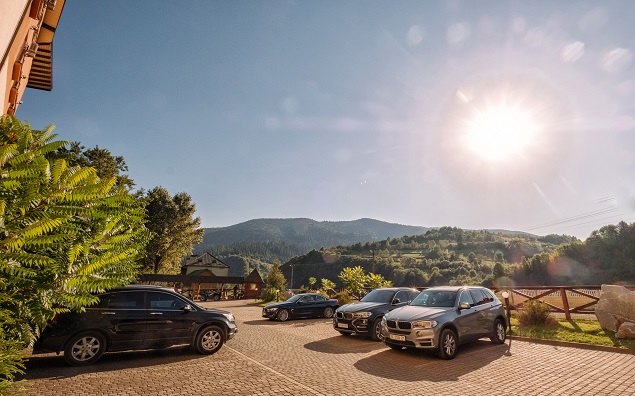 Parking
The hotel has a large parking lot for 40 people, where guests can put their cars, jeeps, ATVs, bikes and bicycles. It is guarded around the clock and is absolutely free of charge for residents.
дійзнайтесь чи є вільний номер
Заповніть форму і наш менеджер зв'яжеться з Вами
Thank you!
Your message has been sent!
We will contact you shortly
Sorry
There were difficulties. Please try again later!