European and Ukrainian restaurants
There are two restaurants operating on the territory of the «Zhyva Voda» Hotel and Health Complex: Ukrainian and European. They differ in size, design and style and offer guests the most delicious dishes of Transcarpathian, Ukrainian and European cuisine. Among them, potato pancakes and traditional Transcarpathian bograch are especially in demand, which are served with instructions for use and 50 grams of tincture.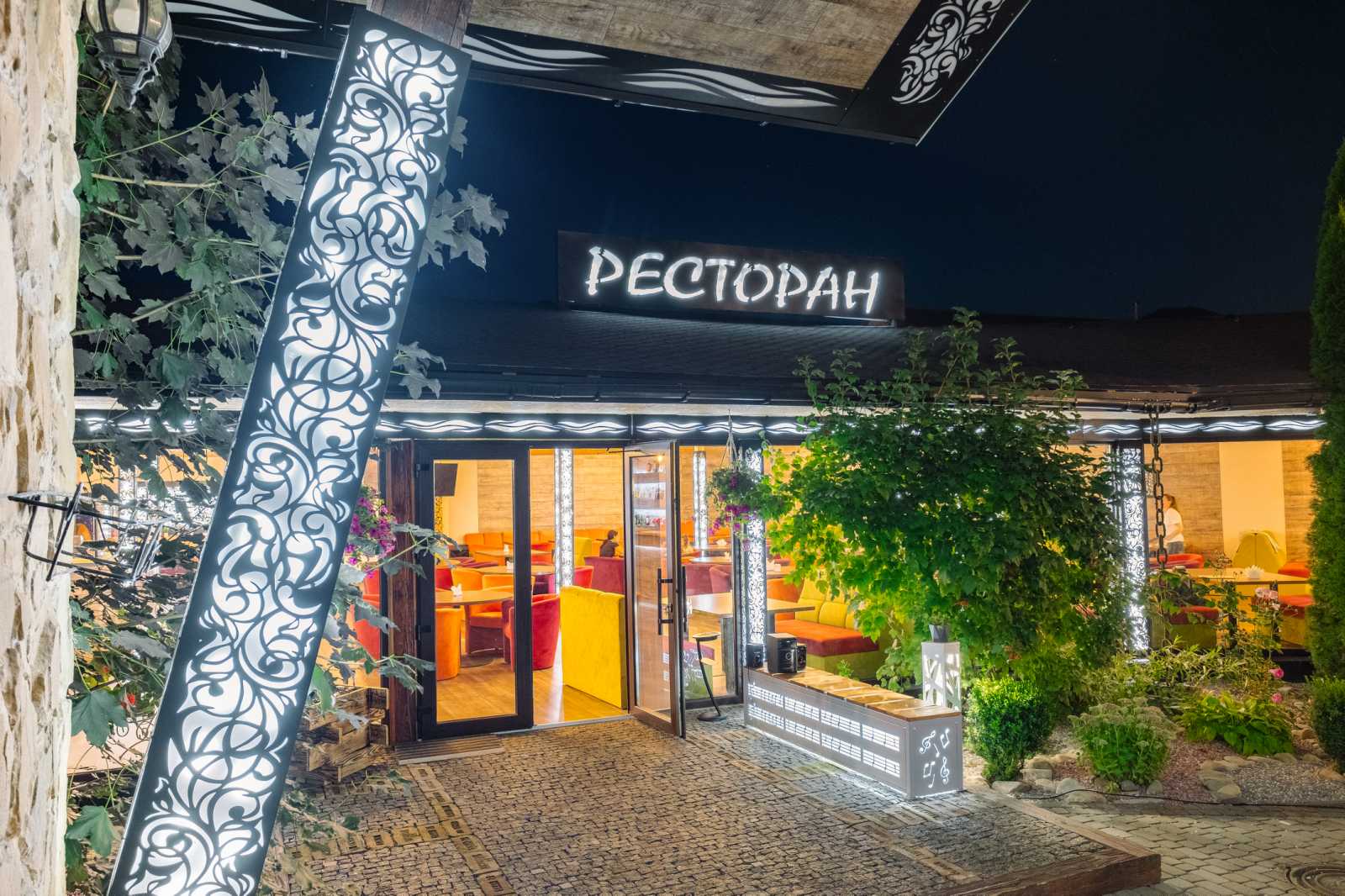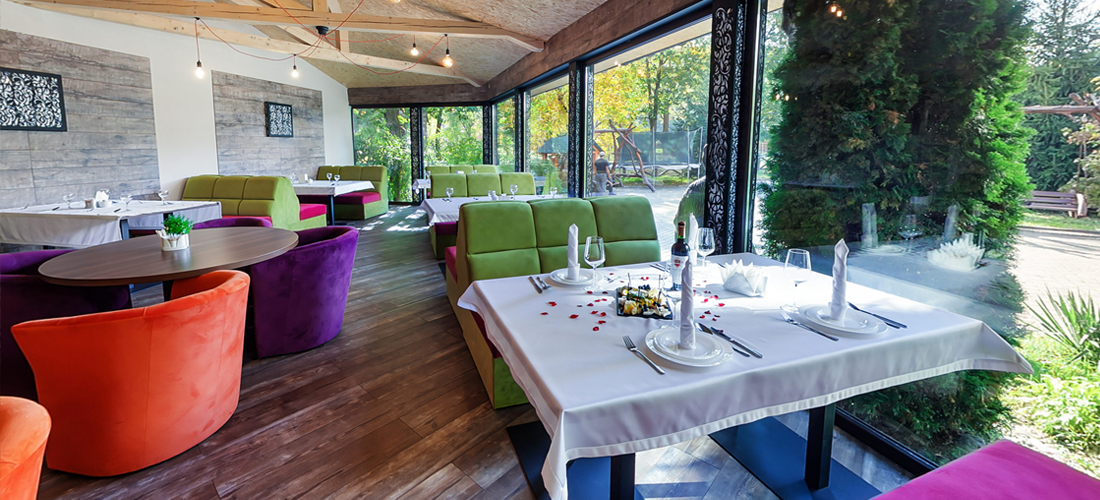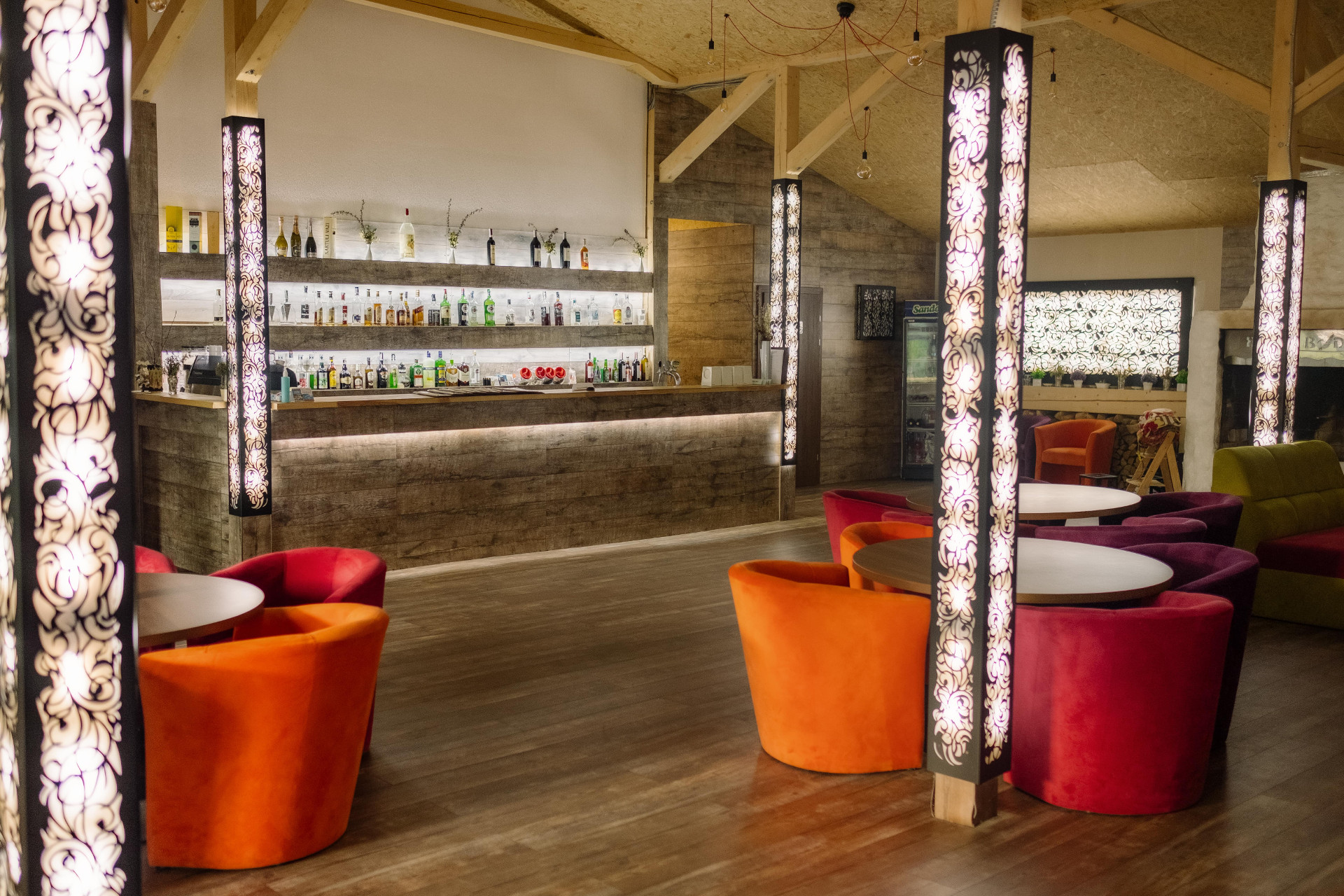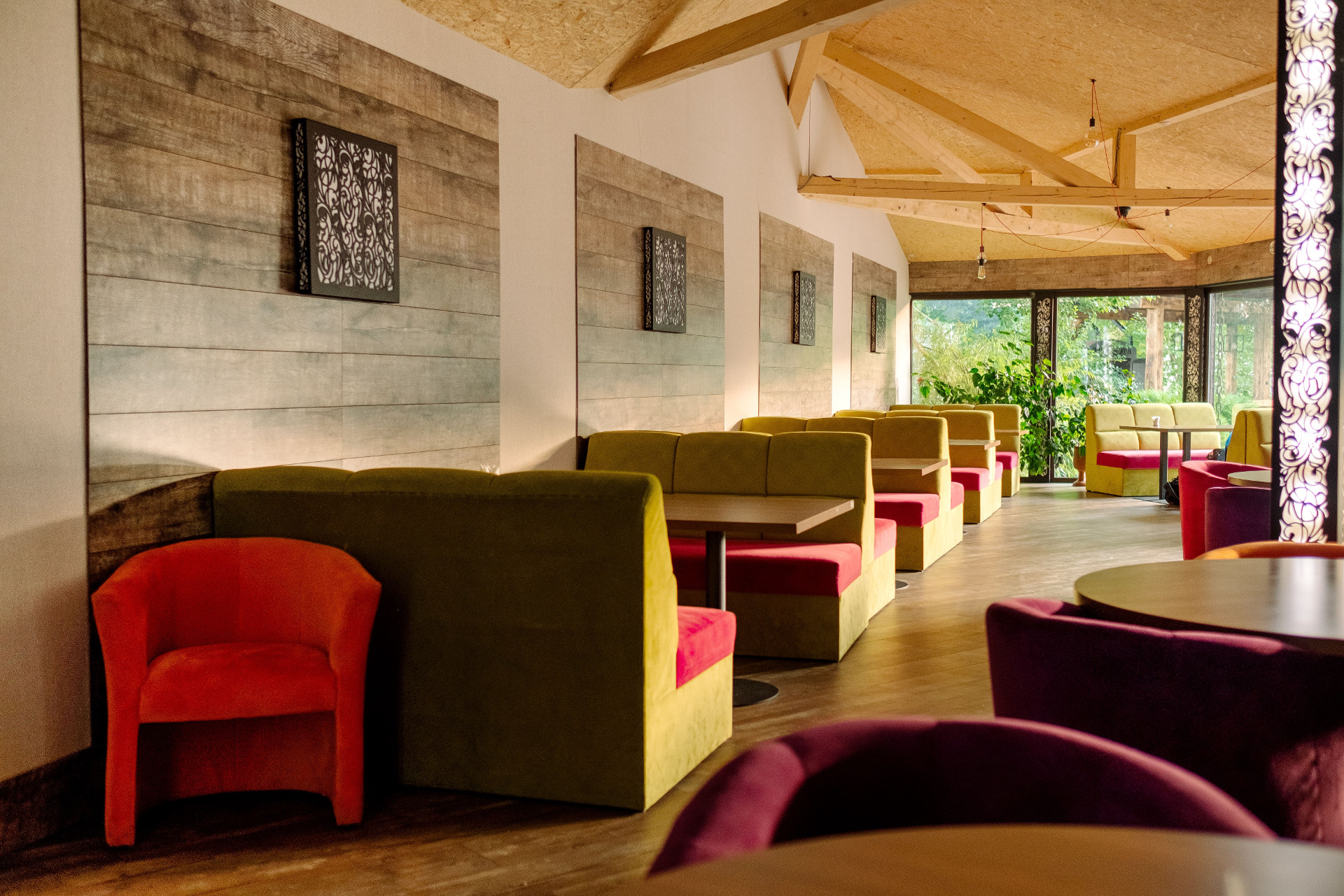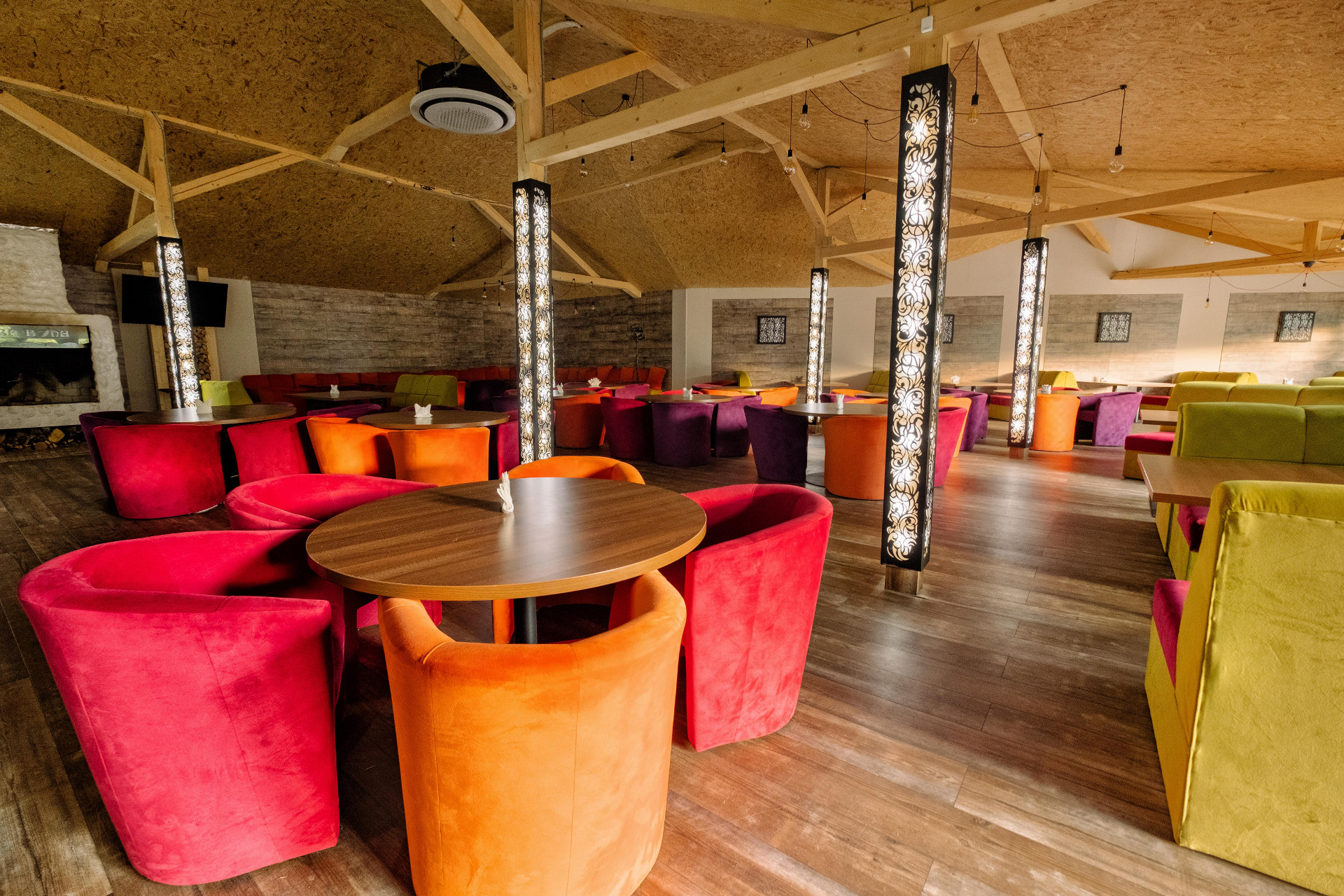 European restaurant
The European-style restaurant attracts visitors with its striking and extraordinary design, creating an atmosphere of comfort and harmony. Especially the guests like the tables near the electric fireplace, which looks almost like a real and gives the room a special comfort. On the big plasma you can watch the last football game, and from the speakers here you can hear jazz and classical compositions.
This restaurant can accommodate up to 100 people at once, so it is great for big parties, corporate parties, banquets and other events. To arrange a holiday, it is enough to contact the receptionists of the restaurant.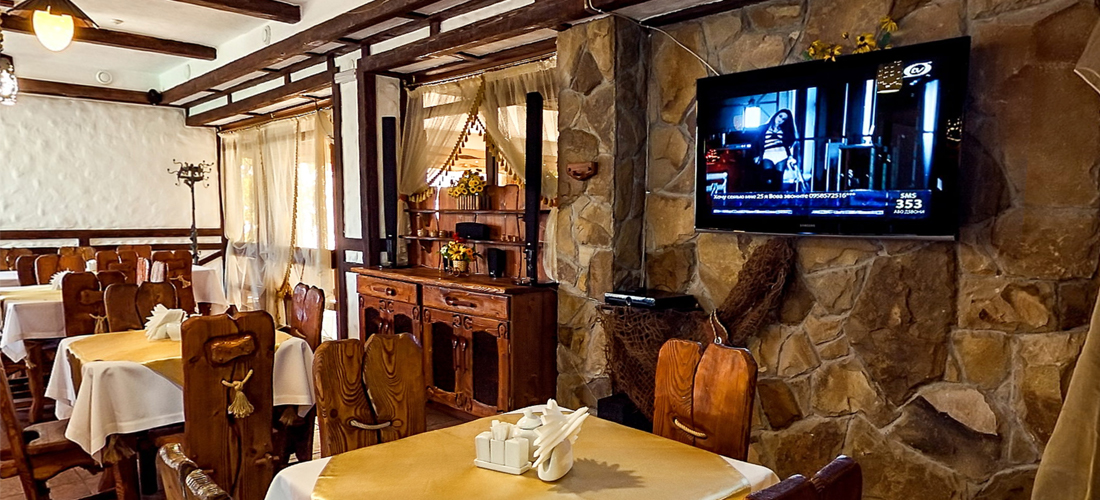 Ukrainian restaurant
The Ukrainian-style restaurant will appeal to anyone who appreciates comfort and simplicity. The style of the institution combines modern metal decoration and cold lighting with the use of natural materials, in particular wood. And the exquisite dishes taste especially good under the accompaniment of the modern Ukrainian music that comes from the restaurant speakers. Up to 40 people can be accommodated in a small room.
Terms of stay in the restaurants of the complex:
It is forbidden to come to the restaurant in bathrobes, bathing suits, or with animals.
The restaurant is open from 8:30 to 23:00.
Kitchen orders are available until 22:00. The cost of each additional hour of the kitchen and restaurant is 150 UAH / hour.
The restaurant does not provide storage and cooking services brought in by guests.
дійзнайтесь чи є вільний номер
Заповніть форму і наш менеджер зв'яжеться з Вами
Thank you!
Your message has been sent!
We will contact you shortly
Sorry
There were difficulties. Please try again later!