Salt room
The salt room at «Zhyva Voda» hotel and wellness complex is a complete imitation of a natural salt cave. It is also called the halocamera and has a unique non-drug and prophylactic treatment.
The air in our salt room is saturated with saline salt ions, which has anti-inflammatory, bactericidal action, improves and restores blood circulation, regenerates collagen, stimulates cell growth, improves metabolism in the body.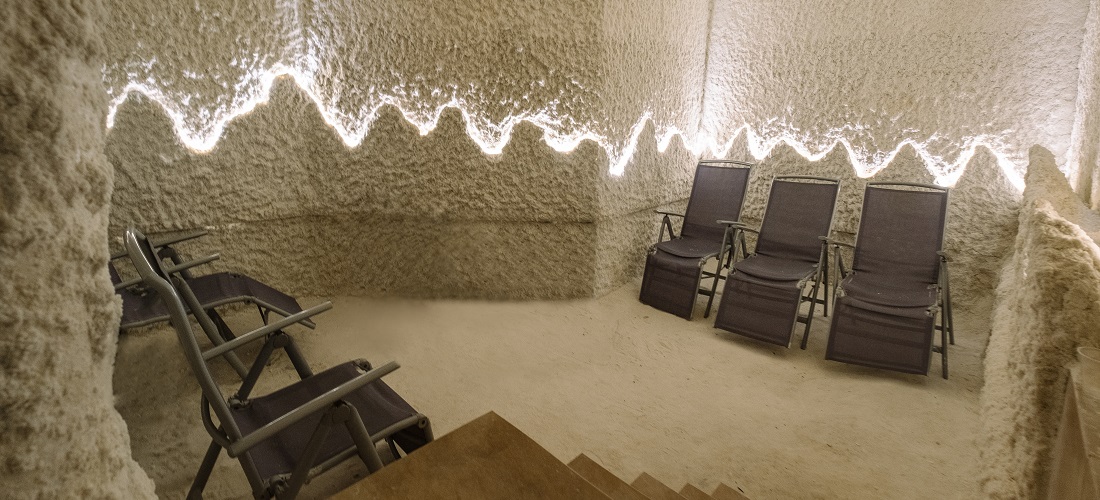 The main indications visiting a salt room
Acute and chronic diseases of ENT-organs
acute and chronic rhinitis
pharyngitis
laryngitis
tracheitis
sinusitis
adenoids
polynomials
Cost of service
Cost - 100 UAH for 45 minutes
дійзнайтесь чи є вільний номер
Заповніть форму і наш менеджер зв'яжеться з Вами
Thank you!
Your message has been sent!
We will contact you shortly
Sorry
There were difficulties. Please try again later!